I was in a terrible car accident last june i was rear ended by an ford f150 in my sports car sitting at a red light the guys fell asleep sending me to the emergency room with back and neck trama thanks to you dr im able to function with lifes activities you are a blessing.
Orlando Howell.
Thanks for all your help Doc! This man is truly an extrodinary Dr. He has answered all my questions and I left the office feeling very good about my healing process
Erik Appleton.
One of a kind Surgeon. His expertise is beyond compare
Stacey Turcotte Burnett.
I can not say enough about Dr. Hosalkar, he has been a true blessing to my son Zackary, my family and me. My son and I have a rare Bone Disease called Multiple Hereditary Exostoses(MHE) and Dr. Hosalkar is one of the VERY few Doctors around that know anything about MHE. He has done both of my son's hips with a surgery that Dislocates the hip and then he restores the hip. My son went 12 years without barely any movement in his hips and now he has 100% movement. Night and Day difference. He has also performed that same surgery on my right hip. Through out the 4 years we have been with Dr. H he has perform many surgeries for Zack & I and all with great success... He his like family to us. He is always there for us. I have recommended him to many and all have come back to me with Great Thanks, loving him just as much as we do. If I had my way Dr. Hosalkar would be my everything Doctor, the only Doctor I would go see... There is not enough "stars" to rate him because he is beyond the very Best.
Christi Vidrio.
I was in a near death accident in Cabo San Lucas Mexico riding a zipline..two years later I still can't bend my left knee. But with God and an excellent Dr... Situations can be resolved. Dr. Hosalkar is an excellent man on top of great surgeon.
Brian Hodges Sr.
I was an 11 year old girl who arrived to Rady's Children Hospital here in San Diego . I was diagnosed with Slipped Capital Femoral Epiphysis by Dr.Hosalkar and was told that my femur had dislocated and because my mom waited too long to take to a doctor the head of my femur had a shape just like a pear and it needed to be reshaped. I needed surgery not only on my right hip but also in my left hip and both knees.My right femur was reshaped and placed back and has nails going in the lateral side all the way down to my mid thigh, a nail was put in my left hip to prevent a similar slip. My right knee cap was misplaced due to a prior fall in school and a nail was put on the side of my knee to keep it on the right place, my left knee was stapled to stop it from growing letting my right leg grow because of the slipped femur my right leg was shorter than my left leg. It's been 6 years going on 7 since Dr.Hosalkar and his team in Rady's Children did a magnificent job on me. Now I am an 16 years old almost 17 and almost a senior in high school and considering a career in ortho and since December 2011 I have been so thankful to Dr.Hosalkar . If you ever read this Dr.Hosalkar, Thank You Thank You so much for making a 11 year old girl safe and hopeful during the worst times for me and my mom.
Ros S.
Thank you Dr Hosalkar for fixing my broken hip. In six weeks itself I am able to almost return back to all activities and feel close to normal!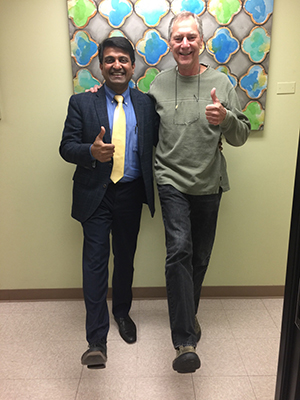 Thank you for a great job!!- Raymond Sutton, North County, San diego
Dr Hosalkar you rock!
Thank you for fixing my knee and helping me get back to sports again!!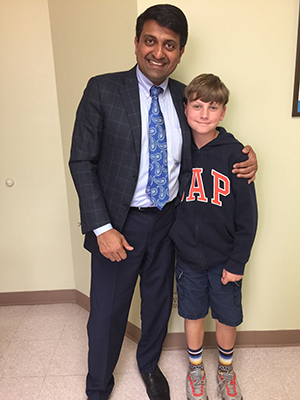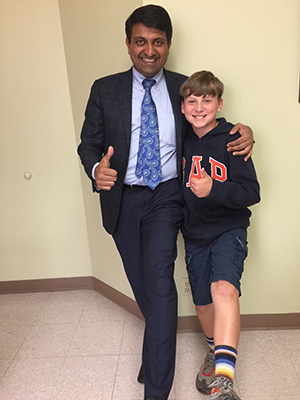 Shad Holdaway, North County.
Thank you Dr Hosalkar for helping me heal my shoulder fracture and getting back to motion again!
Pamela Shean, North County San Diego.
Thank you Dr Hosalkar for fixing my broken collar bone and helping me come back to my life again!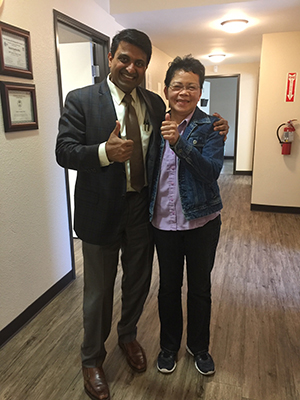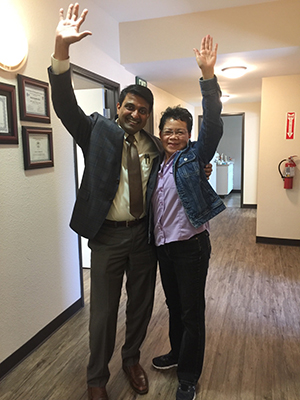 Leslie Saulog, National City, CA
I am so thankful to you Dr Hosalkar for fixing my badly broken shoulder and helping me get back to being functioning again.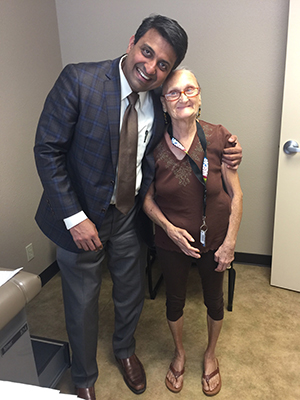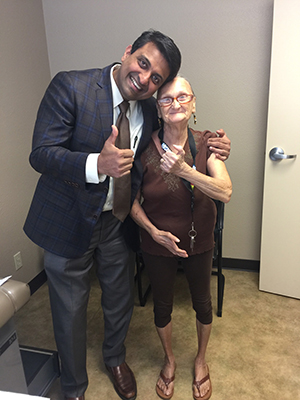 Nancy O'Connor, National City, CA
Dr Hosalkar- Thank you so much for fixing my hip fracture and helping me walk again. I am so indebted to you.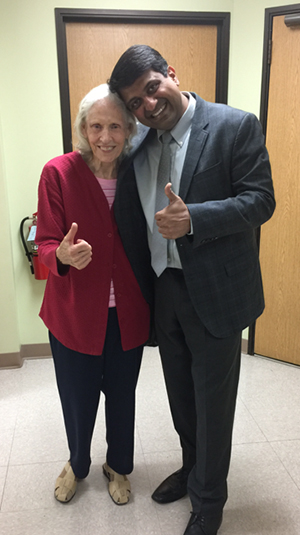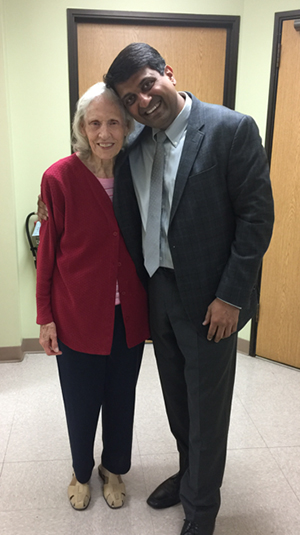 Isabelle Weedon, North County, San Diego
Thank you Dr Hosalkar for fixing my broken leg and busted ankle. I was afraid I would never walk again. Thanks to you I am now not only walking but able to dance again!!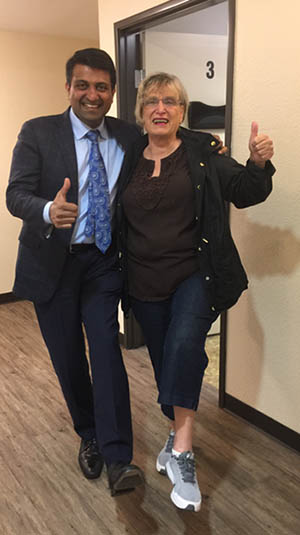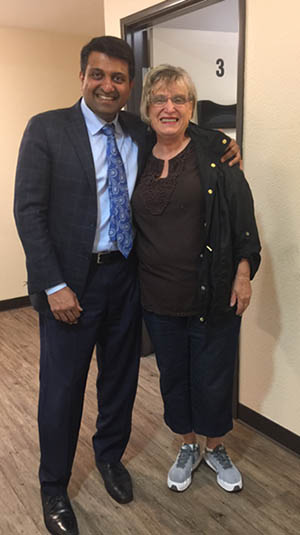 By - Lucy Laudate, San Diego, California.
Love, Loyalty, Healing and Healthcare
Source: www.paradisevalleyhospital.net
As a commercial Boeing 757 pilot, Matthew Halstead was responsible for carefully guiding 255,000 pounds of metal through the air at 600 MPH. He did it well, and he did it with precision. But the accident that would prove to be the life-changing event for Halstead didn't involve giant aircraft hurtling through space. The things that changed his life on a balmy Bahamian night on December 12, 2013 was a motorized Razor Scooter and a pothole.