Dr. Blaise M. Riedlinger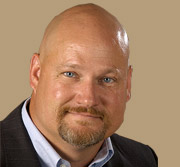 Dr. Blaise M. Riedlinger
Director of Clinical Psychology
Blaise M. Riedlinger, Ph.D. is a Clinical and Performance Psychologist, educated at St. Mary's College, and University College Oxford, England. He earned his Ph.D. at United States International University in San Diego in 1990. In addition to his clinical and consulting practice, Dr. Riedlinger has taught course work in the Department of Educational Psychology, California State University, Long Beach.
He is a former Expert Medical Witness for the U.S. Department of Health and Human Services, where he provided testimony in over 100 trials and hearings between 1992-1995.
Dr. Riedlinger is the co-author of Personal & Career Exploration, Sixth Edition, Revised (2001). In his thirty plus years of experience designing clinical and educational training services, he has consulted or coached employees of NIKE, EDS, IBM, HERTZ, ABBOT, PFIZER, Mary Kay, Schering-Plough, Vauslau of America Inc., Academy of Justice, County of San Diego - Department of Health and Human Services, U.S. Department of Health and Human Services, Community Research Foundation, Plaza Travel, Inc., Paradise Properties, and California Probation Departments in Orange, Riverside, San Bernardino, Santa Barbara, Imperial, and Los Angeles Counties. Previously, he was the Clinical Supervisor at Jary Barreto Crisis Center in San Diego, where he provided individual and group supervision for pre- and post-doctoral interns.
He is the Founder and President of Applied Behavioral Solutions, a private consulting organization providing psychological and dual diagnostic interventions, performance training modules, and customized clinical treatment plans. Dr. Riedlinger is available for speaking engagements on numerous performance topics. He joined the 'Hosalkar Institute' as Director of Clinical Psychology in 2018.