TiE South Coast November Event
On the Panel
Falko Kuester, Professor, Structural Engineering
Jacobs School of Engineering, University of California San Diego

From 1996 to 1999 Falko Kuester was a senior software engineer at Integrated Systems in Sunnyvale, CA. He received a Ph.D. from UC Davis in 2001 and joined the faculty at UC Irvine as an assistant professor in 2001, where he was thrust leader for Computer Graphics and Visualization at the Irvine division of the California Institute for Telecommunications and Information Technology (Calit2). He is the director of the Calit2 Center of GRAVITY (Graphics, Visualization and Imaging Technology) and a founding member of the Transdisciplinary Imaging Genetics Center (TIGC). He joined the faculty of UCSD in 2006.
Harish S. Hosalkar, MD, MB.MS, FCPS (Orth), DNB (ORTH)
Diplomate, American Board of Orthopedic Surgery
Pediatric & Adult Orthopedic Surgeon (JUST ADDED)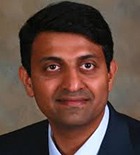 Dr. Harish Hosalkar is a nationally and internationally acclaimed Orthopedic Surgeon and a clinician-scientist, currently practicing in San Diego. He is the Medical Director of 'Hosalkar Institute for Joint Preservation and Injury care' in San Diego and is the Director of Joint Preservation at Paradise Valley Hospital and Tricity Medical Center. He is also attached to the Sharp and Scripps Health Systems.He brings expertise open joint preservation and arthritis prevention surgery that has previously been unavailable in this entire region. He is an accomplished Orthopedic Surgeon who is also trained in traumatology and complex fracture care, hip and pelvis reconstruction, joint reconstruction surgery, limb-lengthening and deformity correction, children's orthopedic problems, tumor surgery, and neuro-muscular orthopedic surgery including management of traumatic brain injury, stroke and spasticity.
Read more at: www.drhosalkar.com
Keith Murphy, Chairman & CEO, Organovo

Mr. Murphy has more than 20 years of experience in biotechnology, including serving in Product Strategy and Director of Process Development roles at Amgen. He is a co-founder of Organovo and has been responsible for all company operations since 2007. His ten years at Amgen included four years as Global Operations Leader for the largest development program in Amgen's history, Phase 3 osteoporosis/bone cancer drug denosumab. At Amgen, he also worked to develop several other novel formulation and device products. Prior to Amgen, he played a central role at Alkermes, Inc. on the development team for their first approved product, Nutropin (hGH) Depot. He holds a B.S. in chemical engineering from the Massachusetts Institute of Technology and is an alumnus of the UCLA Anderson School of Management.
Dan Searle, District Sales Manager / 3D Printing, Stratasys

Dan's role is to support manufacturing and product development on all levels. Starting with Industrial Design and Mechanical Engineering, they support the product development from prototyping, through short run production, and into high volume tooling and injection molding. His experience has given him a broad view and understanding and how to support for design and manufacturing. The company supports, medical equipment, medical devices, medical and analytical equipment, aerospace, aviation, consumer and business products, exercise equipment,and gaming.
Moderated by Frank Speck, President, Fusion Formatics Corp.
Frank has been working in the mechanical engineering industry for the last 20 years. His career started with a mechanical education at Mahle, a piston and cylinder manufacturer, then progressed with obtaining a bachelor's degree in business administration, engineering, and IT at the University of Applied Sciences Munich.
Frank is an entrepreneur with the right insight and vision for current and future markets. He specializes in go-to-market strategies. He is President of the start-up company Fusion Formatics Corporation, which specializes in lightweight design and design optimization for additive manufacturing. Materialize your Imagination is the mission of the company and accordingly Fusion Formatics turns concepts into designs and materializes them with 3D printing in metal, plastic, or even Kevlar, fiberglass, or carbon fiber composites.
About TiE
TiE was founded in 1992 in Silicon Valley by a group of successful entrepreneurs, corporate executives, and senior professionals with roots in the Indus region. There are currently 11,000 members, including over 2,500 charter members in 61 chapters across 17 countries. TiE's mission is to foster entrepreneurship globally through mentoring, networking, and education. Dedicated to the virtuous cycle of wealth creation and giving back to the community, TiE's focus is on generating and nurturing our next generation of entrepreneurs.
Entrepreneurs are the engine of economic growth and prosperity. TiE is committed to fueling this engine by participating in creation of an eco-system that supports the entrepreneurs through their various stages of growth. The center piece of TiE's charter is to "give back" through mentorship and intellectual support. South Coast TiE is particularly keen on inclusiveness and is focused on building a partnership with local universities and entrepreneurship centric organizations."
Contact TiE South Coast:
San Diego AreaPreeti Purohit
Executive Director
[javascript protected email address]
(858)603-2656
Orange County
Becky Radusovsky
Executive Director
[javascript protected email address]
(949) 466-4770
Visit www.southcoast.tie.org for more information about the chapter.
Sponsors of TiE South Coast

Chapman University Argyros
School of Business and Economics

Stradling, Yocca Carlson & Rauth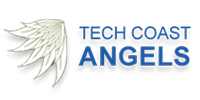 Tech Coast Angels

Octane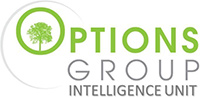 Options Group, Intelligence Unit
Harvard Business School
Association of Orange County

The Paul Merage School of Business
University of California, Irvine

Mergertech